Clearwater Thermal Imaging Audits
Lost Your Cool?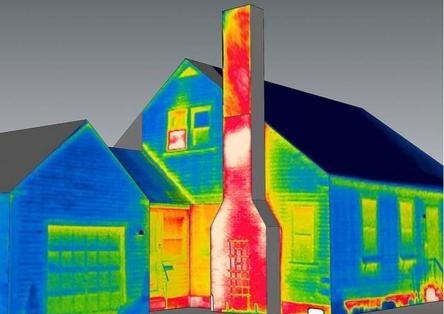 Our fully comprehensive thermal imaging energy audit could save you thousands of your hard earned dollars!
How many times have you replaced your AC unit without replacing your duct work? Cracks, rips, tears and old ducts falling apart contribute to high electric bills!
Call and schedule your appointment today with our Clearwater heating and air conditioning technicians! $149.99
Do I Need a Infrared Home Inspection?
An infrared home inspection can be valuable for learning the following about a home:
Moisture Problems
Electrical Problems
Energy Efficiency Problems
Structural Problems
For home buyers, an infrared inspection is an especially valuable tool for discovering issues with a home that should be considered before purchase or negotiation.
Can Help Detect Moisture Problems
An infrared thermal inspection can be used to discover a variety of potential water-related problems like roof leaks, termite nests, mold growth, or water damage.
Can Help Detect Electrical Problems
If there are loose connections or damage to any electrical systems, a thermal scan can pick up the extra heat being emitted. This can be useful for finding problems with electrical panels, wiring, light fixtures or appliances.
Can Help Detect Energy Efficiency Problems
Infrared inspections can quickly reveal leaks or damage in your ductwork. It can also isolate issues with missing insulation or heat loss.
Can Help Detect Structural Problems
Thermal imaging can help detect structural issues like foundation settling, drainage problems, structural sliding, foundation cracks or incorrect stud placement.
Check out the pictures below taken by our technicians!
Ductwork was not strapped properly, therefore compromising the insulation.

A tear found in duct work.

Rats chewed holes in the insulation, exposing the duct work

Builders forgot to install insulation in parts of the attic.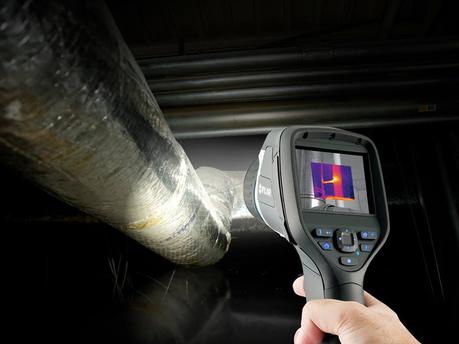 The science behind Thermal Imagining has given us the ability to locate hot and cold spots. This allows us to detect any air that is escaping your duct work and save you thousands of dollars. There is no need to heat or cool your attic.