The Difference With Trane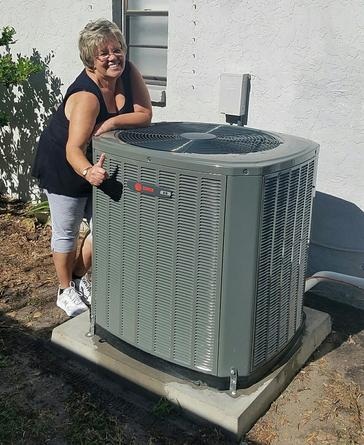 VS.
Hyperion Style Old Insulation Style
All-Aluminum Coil Copper
VS.
Copper & Metal Coil
The Trane Way​
Superior to other brands.
The only manufacturer to offer the patented All-Aluminum Coil, this coil provides greater heat-transfer capabilities thus resulting in higher efficiency and higher resistance to corrosion than traditional copper/aluminum coils.
The Revolutionary Hyperion Air Handlers can do things other manufacturer's products can't, such as excellent humidity control with Comfort-R. This feature allows the coil to get cold faster and the furnace blower to slowly ramp up and down, or to operate at 50 percent of cooling speed in the "Fan On" position. This provides greater air circulation and filtration, even temperature distribution, humidity control, and quiet performance.
The Trane Perfect Fit Air Filters are the answer to help keep your air free from potentially harmful contaminants.
When it comes to reputation, no one can top Trane's 120 years of experience in the business.